Soarin' Eagle
The 1,280 feet of track fits in a very compact area. The coaster's footprint is just 160 by 80 feet.
Soarin' Eagle is one of six "Volare" models built by Zamperla. The other models are the nearby Superflight in New York's Playland Park, Time Warp at Canada's Wonderland, Flying Coaster at Malaysia's Genting Theme Park, Inertia Airplane Car at North Korea's Kaeson Youth Park, and Trombi at Finland's Särkänniemi Amusement Park.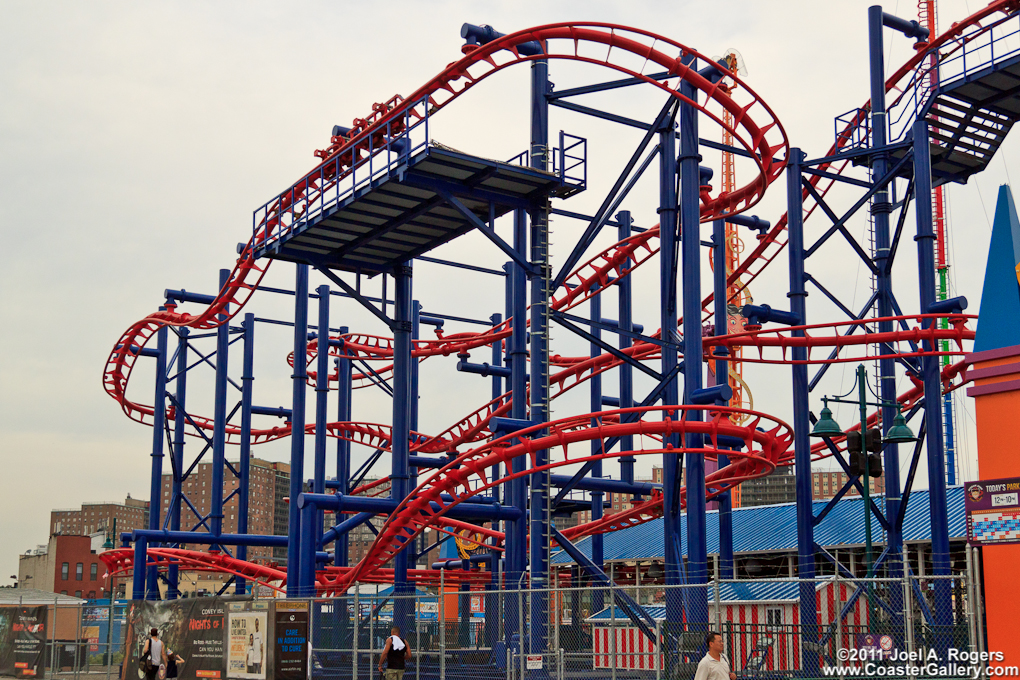 ---
©2012 Joel A. Rogers.