Superman: Ride of Steel
This is an impressive 205-foot drop. After reaching ground level, the track remains down almost in the grass while it makes this huge right turn.
The helix on the right side of the picture is the big turn at the end of the ride.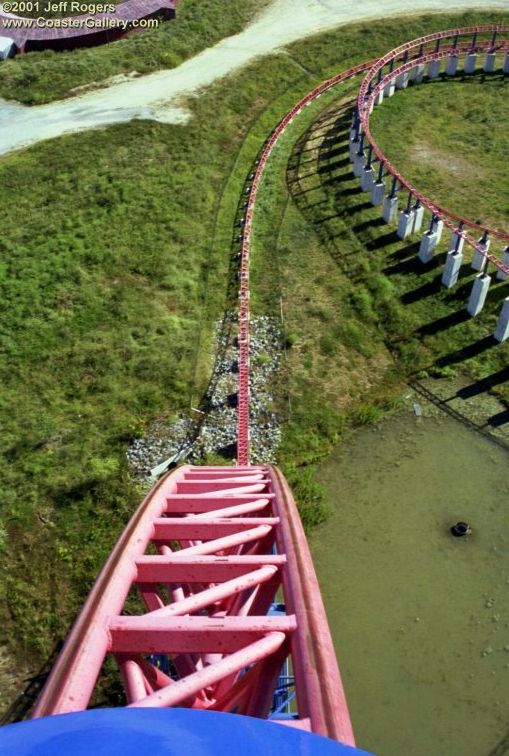 ---
©2014 by Joel A. Rogers.