Superman: Ride of Steel
When this ride opened, there were two other coasters called Superman Ride of Steel: one at Six Flags New England, one at the park formerly known as Six Flags Darien Lake. Recently, those two rides have been renamed. Six Flags Darien Lake is currently called Darien Lake, and the coaster has been renamed to just Ride of Steel, while the New England ride recently got a new purple paint job and was rechristened Bizarro.
And to confuse matters even more... there were seven more coasters with Superman names at other Six Flags parks.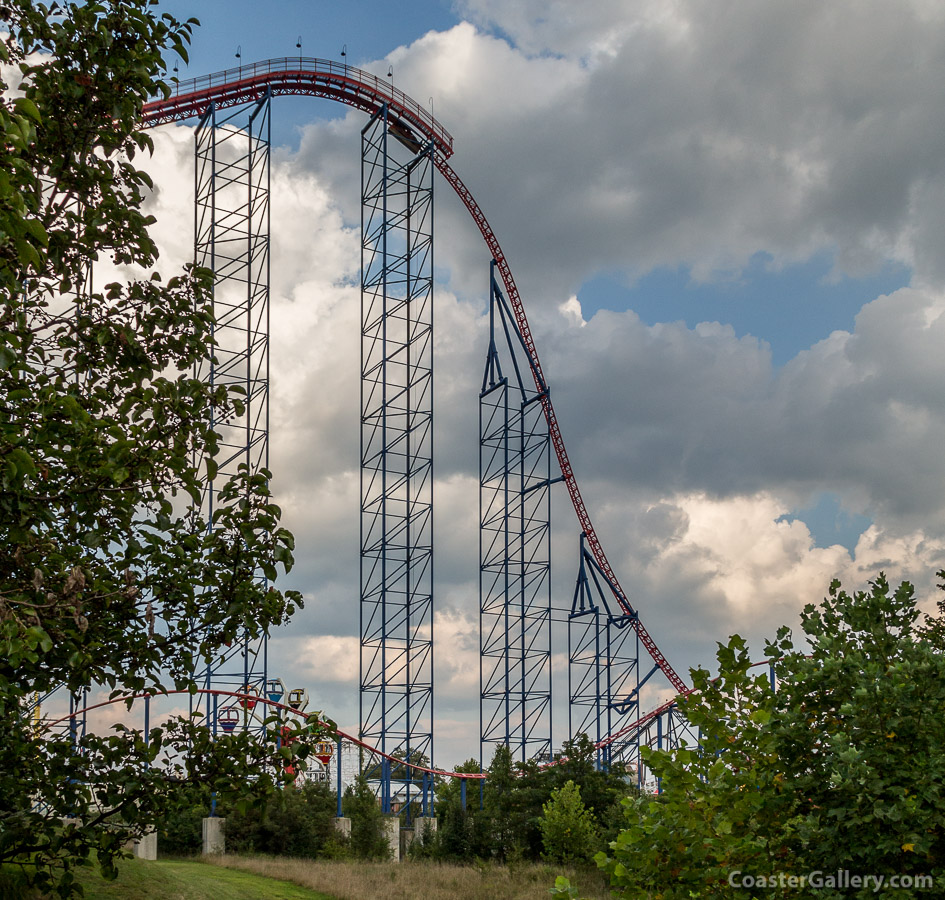 ---
©2014 by Joel A. Rogers.