Disney's California Adventure
Anaheim, California
Disney's California Adventure, built adjacent to Disneyland, is Disney's second park in California. Original proposals were for WESTCOT, a park similar to Disneyworld's Florida park EPCOT, and DisneySea, a park that was eventually built in Tokyo. Both proposals were deemed too expensive, and a final budget of $1.7 billion was given for a new park, hotels, and Downtown Disney. Less than half of the $1.7 billion was spent on DCA, making California Adventure an extremely low budget Disney park. Despite its rough start, the park has been greatly upgraded and improved since it opened in 2001. Cars Land and Pixar Pier have been added, and the first part of Marvel Land is scheduled to open in 2020.

---
Incredicoaster (formerly California Screamin')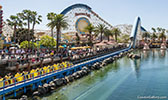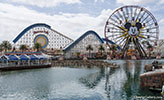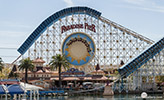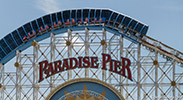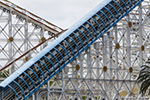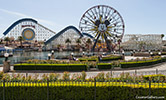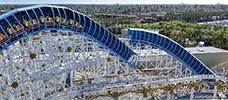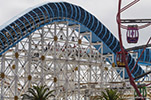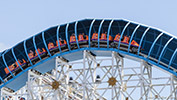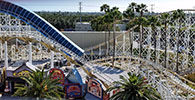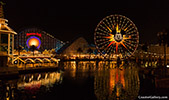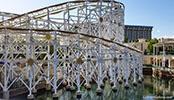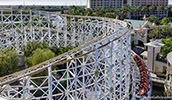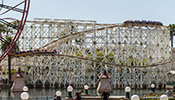 Goofy's Sky School (formerly Mulholland Madness)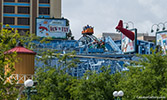 ---
CoasterGallery.com Home
©2018 JAR Productions. All rights reserved.