Cyclone
As you probably noticed, this coaster was in need of a little tender love and care when I visited here... or at least a few gallons of paint!
Since the park closed in 2005, the ride has remained at this location. Its future is unclear, but I would expect demolition is the likeliest outcome since it has been dormant and rotting away for a decade.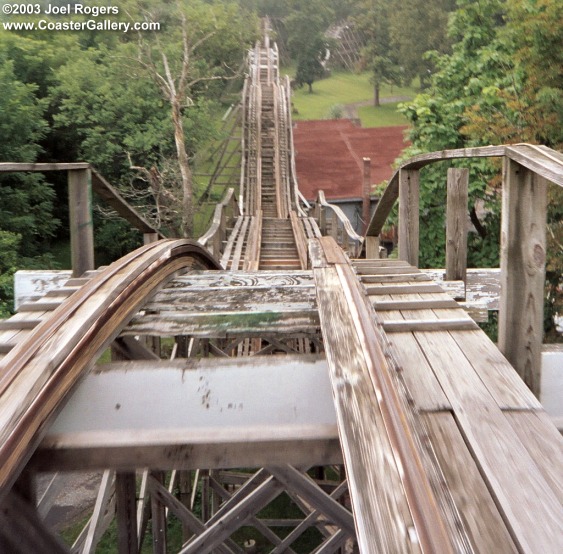 ---
©2015 Joel A. Rogers.