Wild N' Wooly Toboggan
Cars are pulled literally straight up inside the support structure of Toboggan.
This ride was moved to Wisconsin in 1992. Previously, it was at a park called Enchanted Forest in Chesterton, Indiana. That park closed permanently on Labor Day in 1991 and its rides were auctioned off. (If you look closely, you can see an Indiana inspection sticker was still on the ride in 2001.)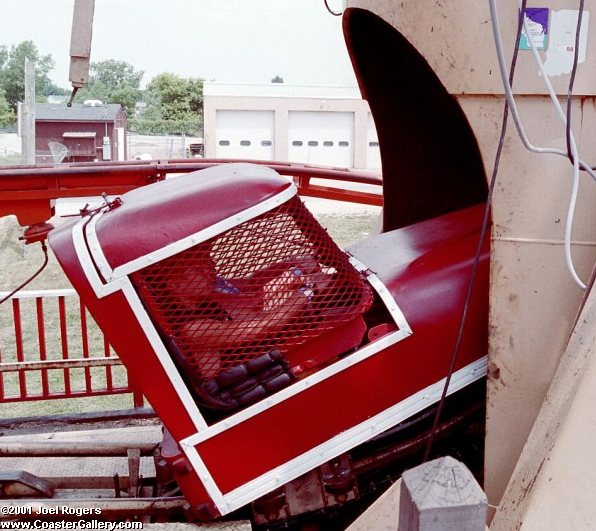 ---
©2011 Joel A. Rogers.