Gotham City Gauntlet - Escape from Arkham Asylum
From 2000 through 2009, this roller coaster was the Road Runner Express at Six Flags Kentucky Kingdom. After the 2009 season, Six Flags closed the park amidst lease issues with the Kentucky State Fair Board. Six Flags reorganized under Chapter 11 and reached an agreement with the Fair Board that turned over about 20 acres it owned of the 60-acre Kentucky Kingdom and gave the Fair Board all of the rides except this roller coaster. Additionally, Six Flags gave up all of the equipment associated with the park as well as the intellectual propert,y such as the rides' names, in exchange for forgiveness of several million dollars of tax debt and overdue rent payments.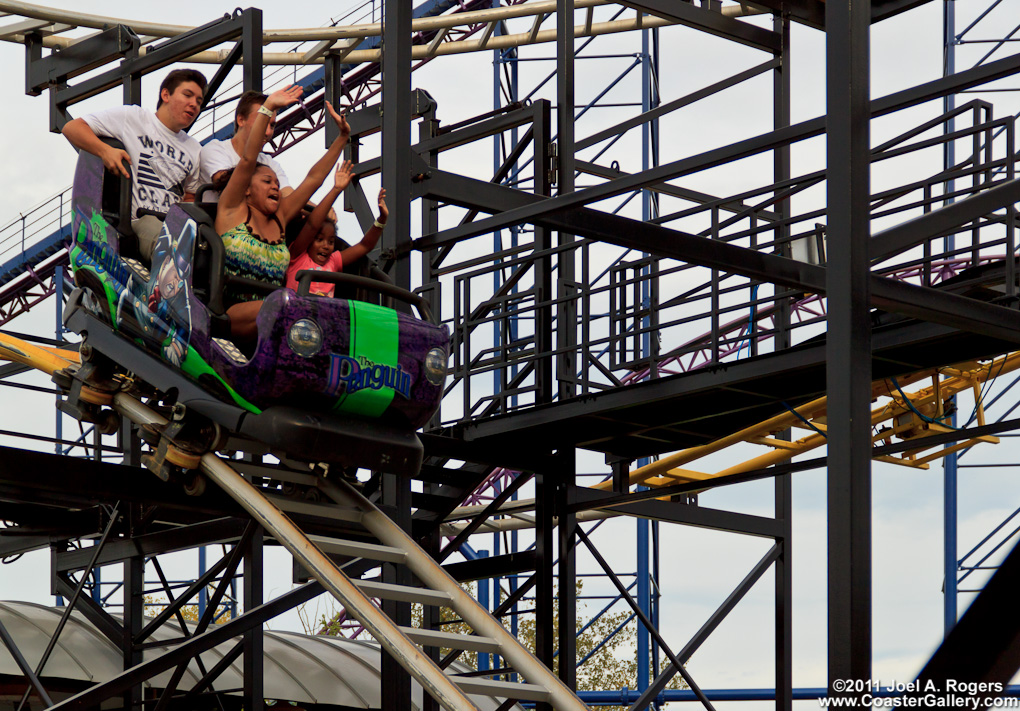 ---
©2015 Joel A. Rogers.