Gotham City Gauntlet - Escape from Arkham Asylum
This contraption is 49 feet tall and has 1,214 feet of track.
Behind the coaster, towering 21 stories high, is the Scream! ride built by S&S Power. When it debuted in 1998 as Hellevator, it consisted of one red tower that operated in the "Turbo Drop" mode. For 2000, it expanded with the addition of two legs capable of operating not only in "Turbo Drop" mode, but also with "Space Shot" and "Double Shot" modes. All three legs now are painted white.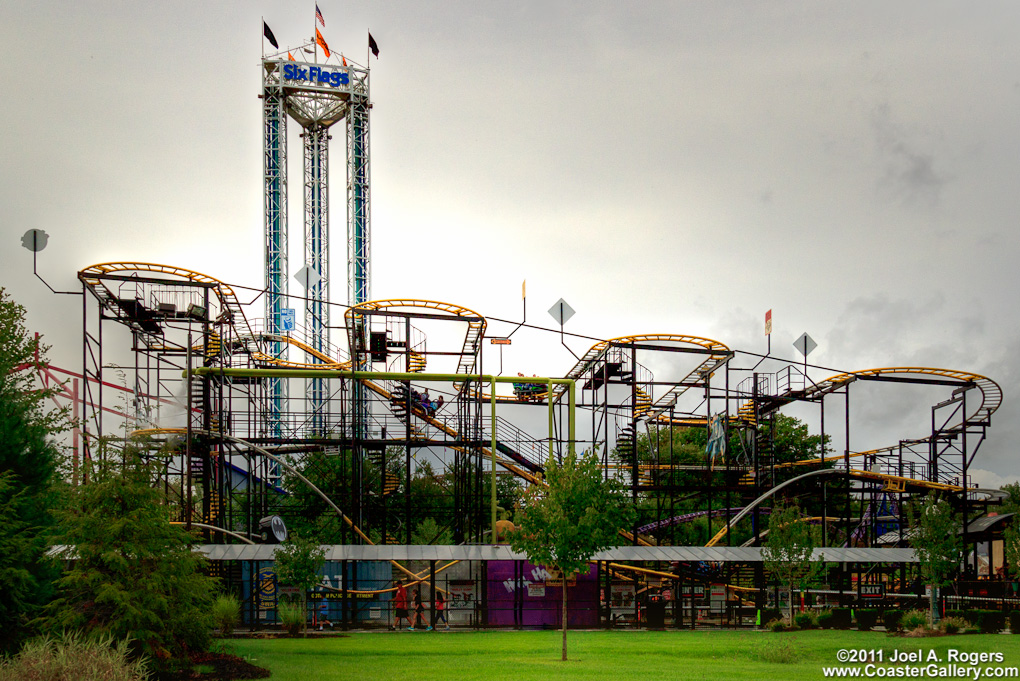 ---
©2015 Joel A. Rogers.