Gotham City Gauntlet - Escape from Arkham Asylum
In 2010, Six Flags cancelled a multitude of licensing agreements with a variety of intellectual property groups like The Wiggles, Evil Knievel, Tony Hawk, Thomas the Tank Engine, and the Terminator movies. This forced the re-branding and renaming of rides and areas in nearly every Six Flags park. In the mean time, they are kept relationships with DC Comics and Looney Tunes.
Six Flags New England is one of several parks with more than one roller coaster with a Batman theme.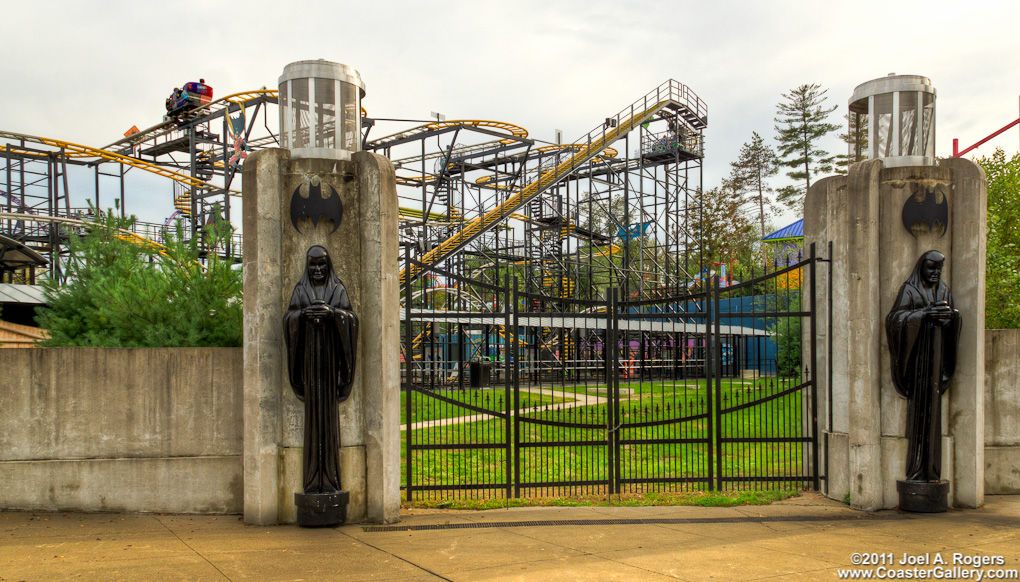 ---
©2015 Joel A. Rogers.