Superman the Ride
Formerly - Superman: Ride of Steel, Bizarro
This ride has a totally different layout than the other two S: ROS hyper-coasters from Intamin. Superman: Ride of Steel at Six Flags America and Superman: Ride Of Steel at Six Flags Darien Lake have identical layouts, but this Superman coaster at Six Flags New England has a completely unique design. I love all three of these rides, but this version in New England is my favorite.
(In 2007, Six Flags sold Darien Lake. The park is now called Darien Lake and the coaster's name has been shortened to Ride of Steel.)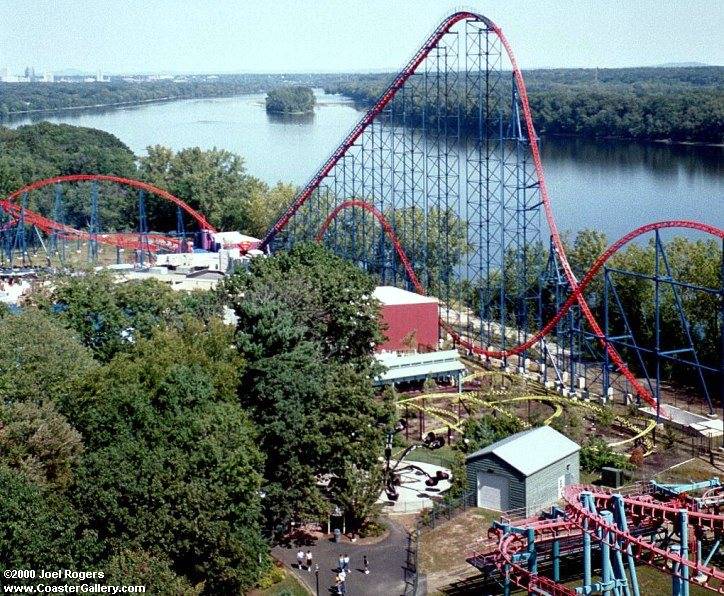 ---
©2015 Joel A. Rogers.