Ghostrider
When I visited Knott's Berry Farm, Mrs. Knott's Chicken Restaurant had served almost 700,000 chicken dinners so far that year. Since 1934, they have served 20,000,000 chicken dinners. When riding Ghostrider, you can often smell the chicken cooking!
This first drop is 108 feet (32.4 meters) tall.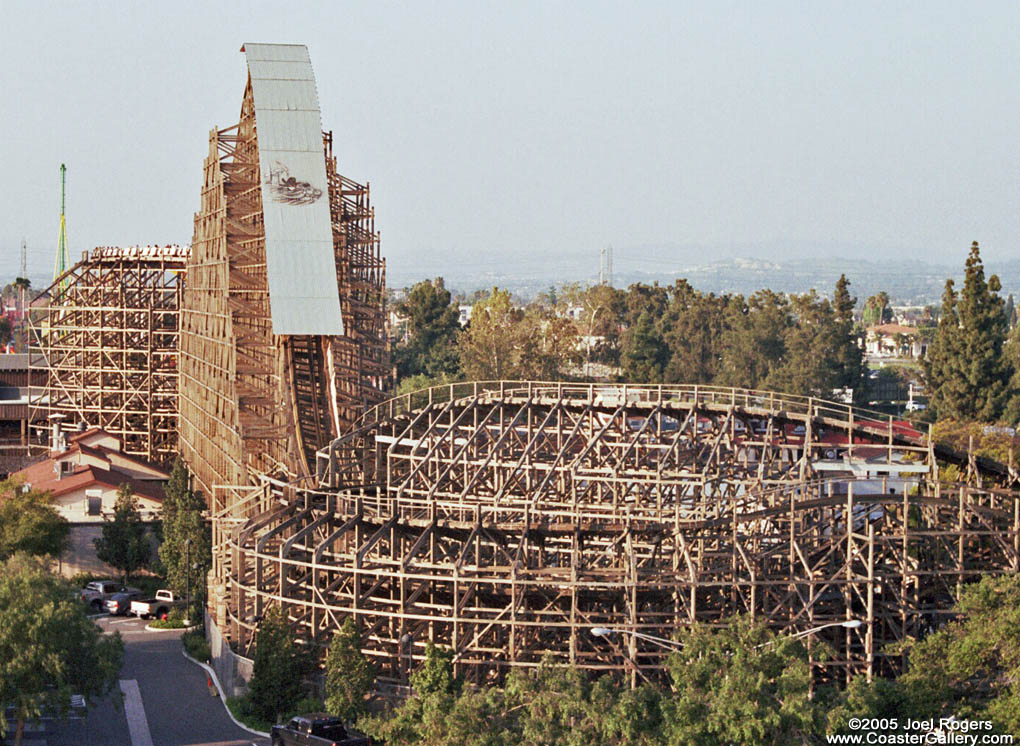 ---
©2013 by Joel A. Rogers.