Golden Nugget Mine
Golden Nugget Mine originally opened in 1960. It sat dormant from 1993 to 1995, but operated again from 1996 until 1998.
The building facades are still visible near the loading station. Also seen are the long handles that used to operate the brakes.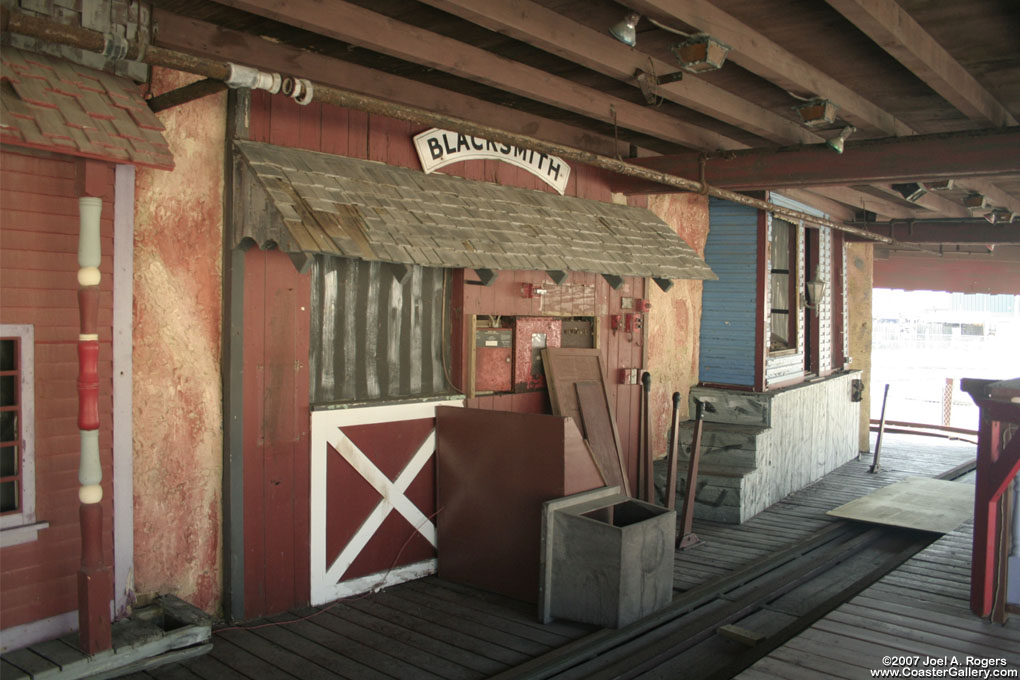 ---
©2011 Joel A. Rogers.