X²
X² has trains that are twenty feet wide!
Notice how the riders in the top of this picture have their feet pointed up while riders on the bottom are nearly parallel with the ground. This is an example of the trains' capability to rotate riders.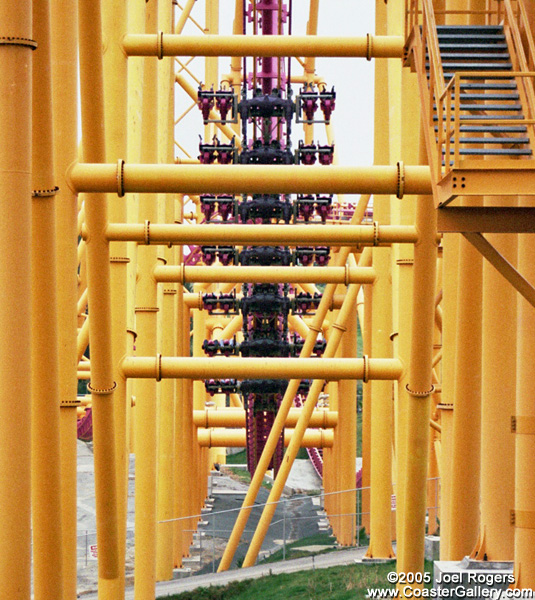 ---
©2010 Joel A. Rogers.