Pandemonium
This is one of four nearly identical spinning roller coasters that opened in 2007 and 2008 as Tony Hawk's Big Spin. The other three are located at Six Flags Fiesta Texas, Six Flags New England, and Six Flags Discovery Kingdom. All of the rides were renamed Pandemonium a few years ago.
At the end of the 2011 season, the version at Six Flags Discovery Kindom was taken down and relocated to Six Flags Mexico where it will open as The Joker in 2013.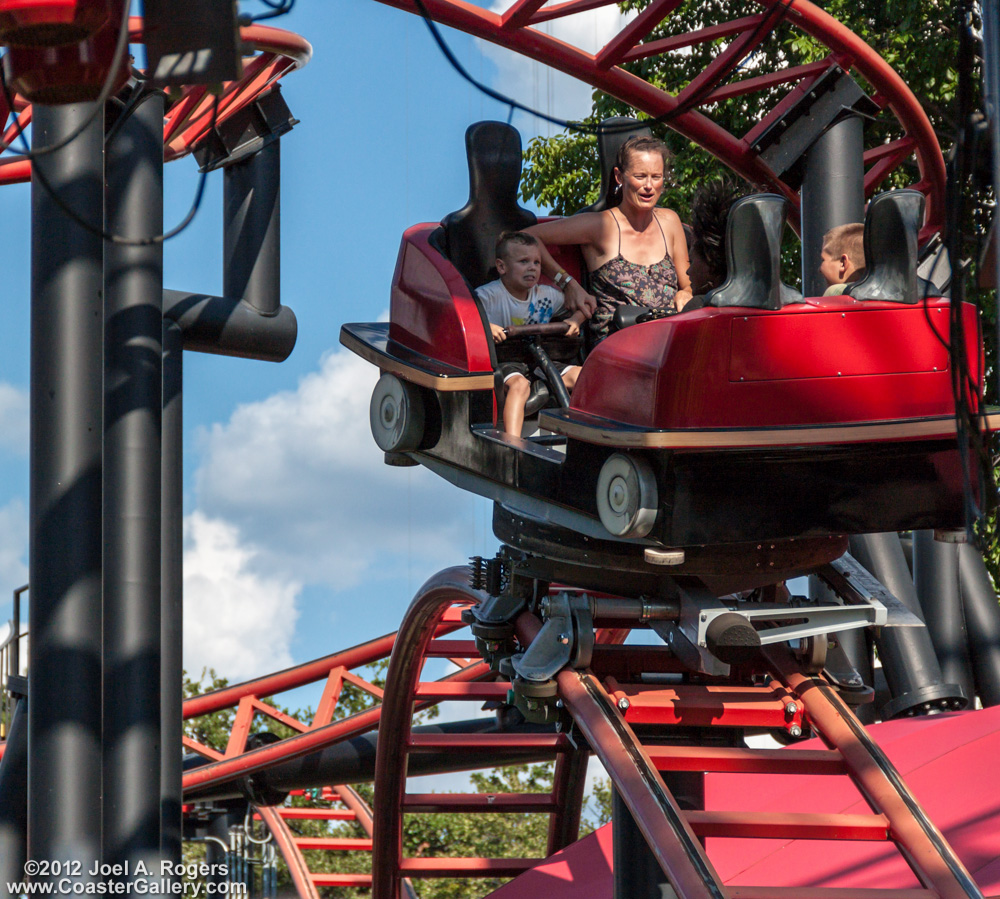 ---
©2013 Joel A. Rogers.