Mr. Freeze Reverse Blast
The ride was originally called Mr. Freeze, but it changed to Mr. Freeze: Reverse Blast in 2012. Trains were placed backward on the track. To me, the ride was pretty much like it was before... it is a shuttle coaster after all so I had traveled forward and backward during its original configuration. But the dramatic change was that instead of facing upward while traveling up the giant vertical spike, I now was looking straight down. The view was pretty cool!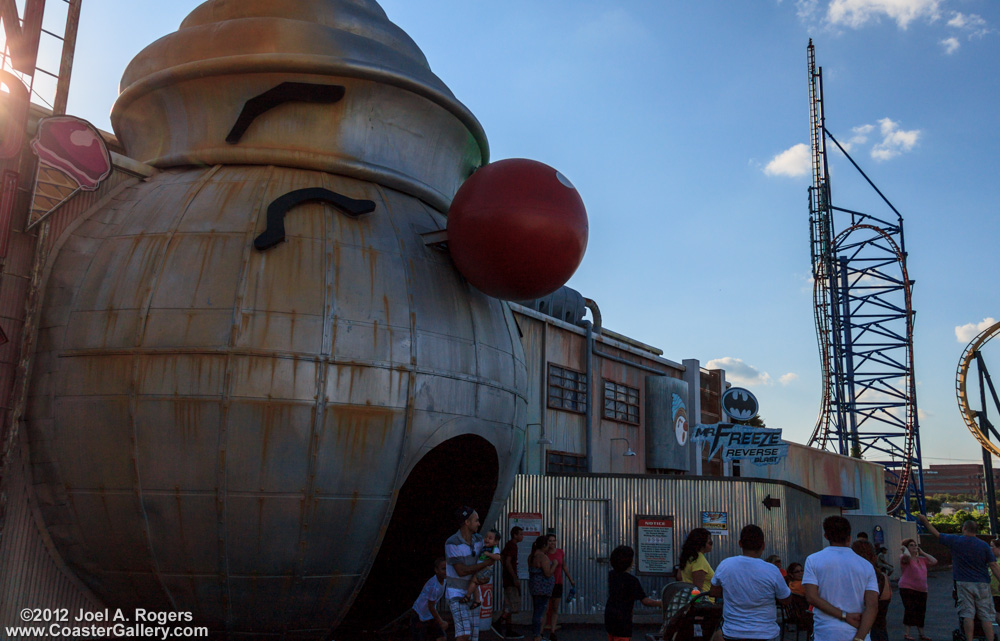 ---
©2013 Joel A. Rogers.