Batman The Ride
Bollinger & Mabillard built 12 inverted roller coasters with this design, and I have personally been on nine of them. I have yet to ride Batman la Fuga at Parque Warner Madrid in Spain, Diavlo at Himeji Central Park in Japan, or Lightning at Kuwait Entertainment City in Kuwait.
In addition to the dozen Batman clones, Bollinger & Mabillard built 18 other inverted coasters, 10 of which I have personally ridden. But since I will be traveling overseas this summer, I might add a few more to my total!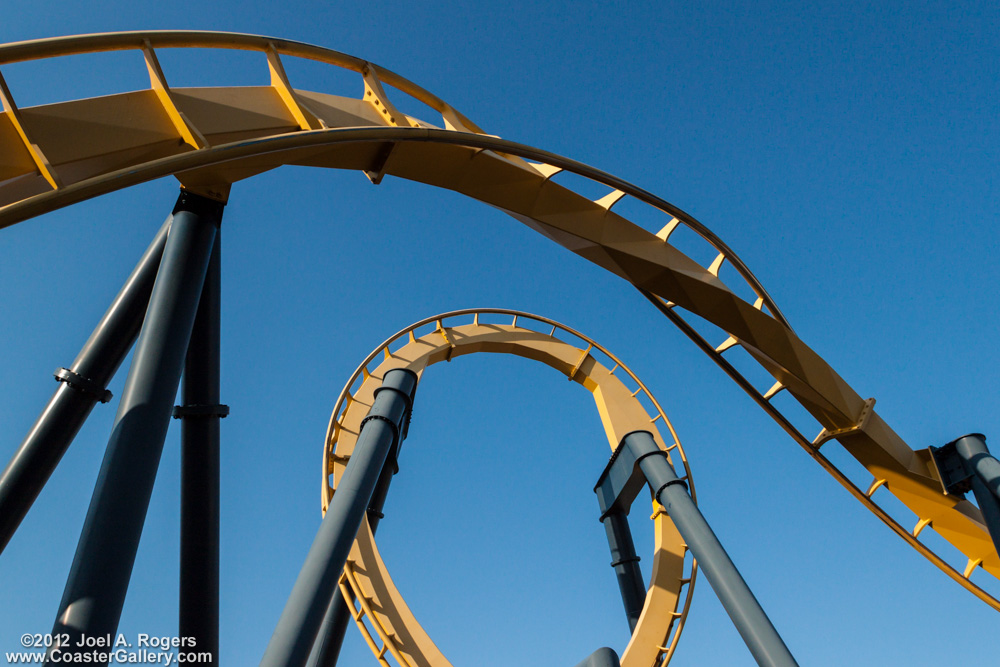 ---
©2013 Joel A. Rogers.