Batman The Ride
This ride is one of a series of identical Batman coasters that operate at various Six Flags parks. The original Batman: The Ride opened at Six Flags Great America in 1992, and others followed in 1993, 1994, 1995, and 1997. The copy near Dallas and Ft. Worth opened in 1999.
Each ride has a nice Gotham City park followed by a grungy and graffiti-covered city environment as riders pass through the waiting queue. The loading platforms have elements of the Batcave and most parks have a Batsuit on display.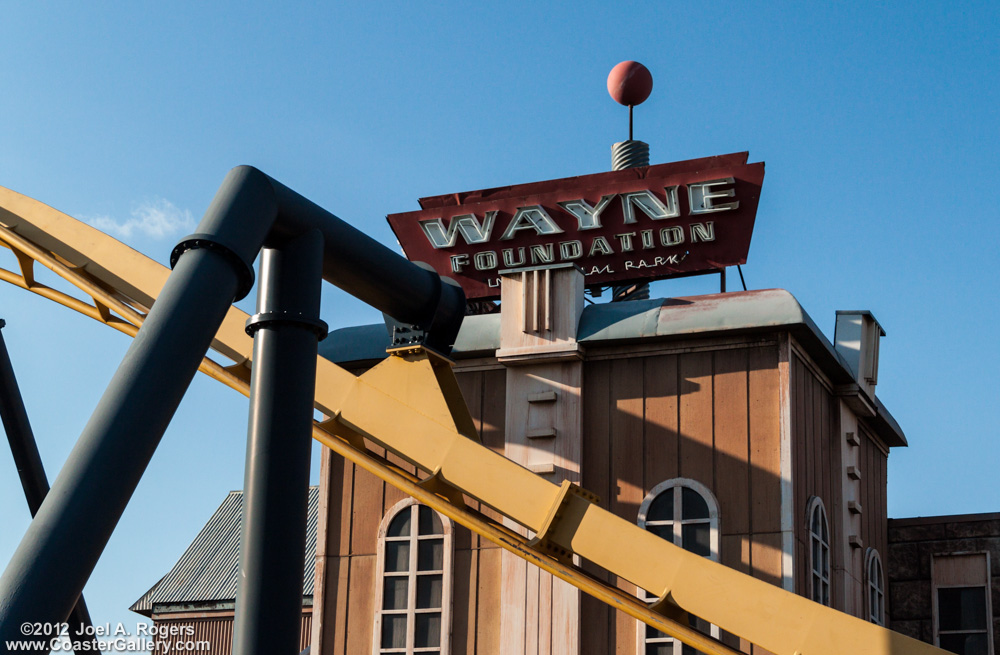 ---
©2013 Joel A. Rogers.