Wild Chipmunk
One the left side of the picture, you can see the Wild Chipmunk. It is the grey structure with the red circle next to it.
Also visible is the Tower of Jewels, the 150-foot tall tower that is the centerpiece of Lakeside. Construction started on it in 1907. It features 5,000 electric lights, a real novelty in the early 20th century.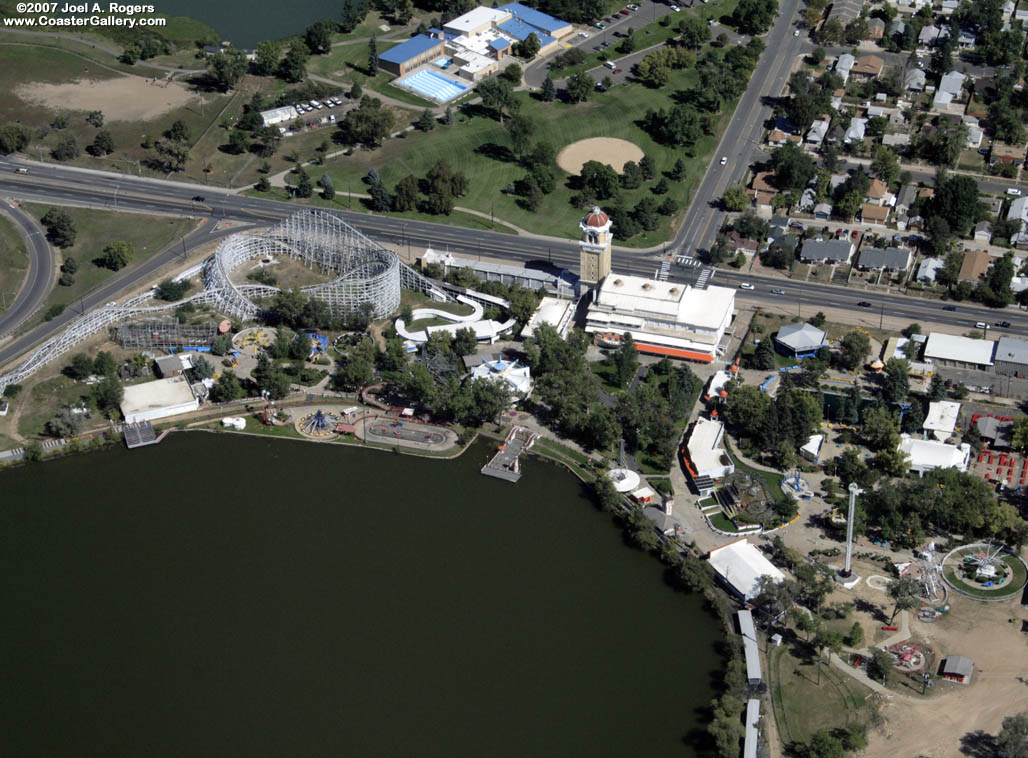 ---
©2009 Joel A. Rogers.