Wild Chipmunk
This strange ride was made in the mid 1950's by the Miler Coaster Company.
Carl Miler built four Wild Mouse coasters: Wonderland's Cyclone in Amarillo, Texas, Adventure City's Tree Top Racers in Anaheim, California, Playland's Castaway Cove's Wild Mouse in Ocean City, New Jersey, and the Wild Chipmunk shown here. (The Ocean City version recently moved to Funtown Pier in Seaside Park, New Jersey. It is now called Mighty Mouse.)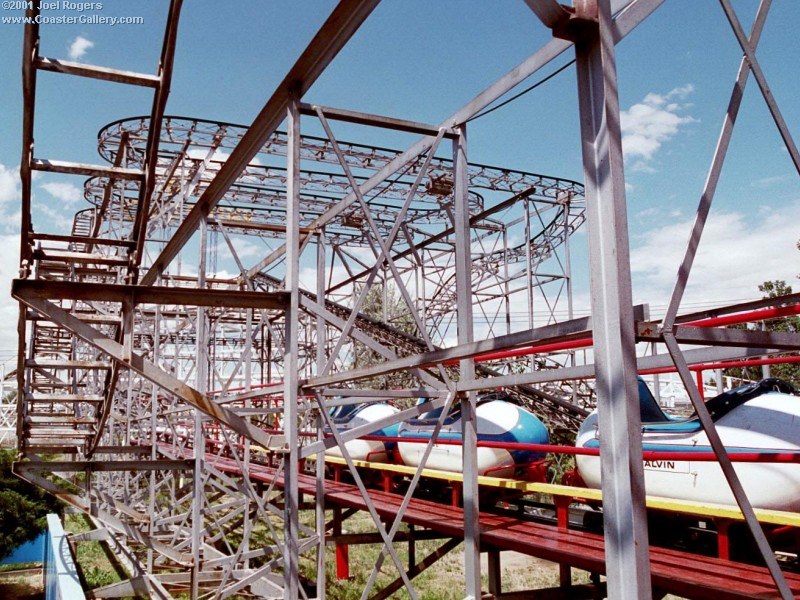 ---
©2009 Joel A. Rogers.