Possessed
This coaster has gone through four names in just nine years. It started as Superman: Ultimate Escape (2000-2003) at Six Flags Ohio. In 2001, that park changed its name to Six Flags Worlds of Adventure when the adjacent SeaWorld Ohio was bought by Six Flags. After the park was purchased by Cedar Fair and renamed Geauga Lake in 2004, the coaster switched to Steel Venom (2004 to 2006) since Cedar Fair did not own the rights to the DC Comics characters. The ride was disassembled at the end of the 2006 season and Geauga Lake closed at the end of the 2007 season.
When the ride was moved to Dorney, the red track was painted yellow and the blue supports were painted green. The ride started as Voodoo (2008) but was quickly renamed Possessed (2009-present).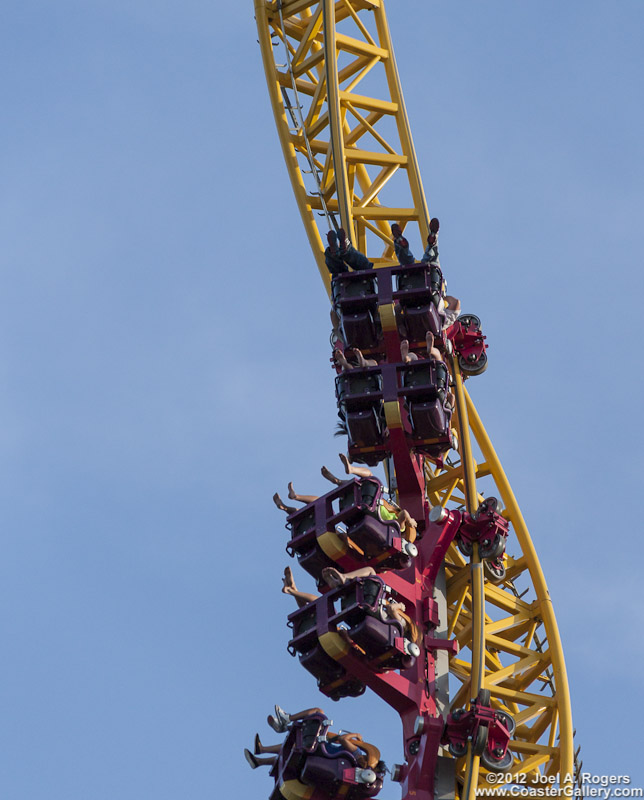 ---
©2012 by Joel A. Rogers.